Phones
WiFi Modems
Radios
My Left Nut
Based on the award-winning stage play, My Left Nut is a coming of age comedy drama about friendship, family, grief and testicles written by Irish newcomers Michael Patrick and Oisín Kearney in their first project for the BBC.
Ordinary Love
The debut screenplay by acclaimed Irish playwright Owen McCafferty, Ordinary Love had its world premiere at TIFF 2019. Staring Academy Award® nominee Lesley Manville (Phantom Thread) and Liam Neeson (Schindler's List), Ordinary Love is directed by Lisa Barros D'Sa and Glenn Leyburn (co-directors Good Vibrations). Joan and Tom have been married for many years. There is an ease to their relationship which only comes from spending a life time together and a depth of love which expresses itself through tenderness and humour in equal part. When Joan is unexpectedly diagnosed with breast cancer, the course of her treatment shines a light on their relationship as they are faced with the challenges that lie ahead and the prospect of what might happen if something were to happen to Joan. ORDINARY LOVE is a story about love, survival and the epic questions life throws at each and every one of us.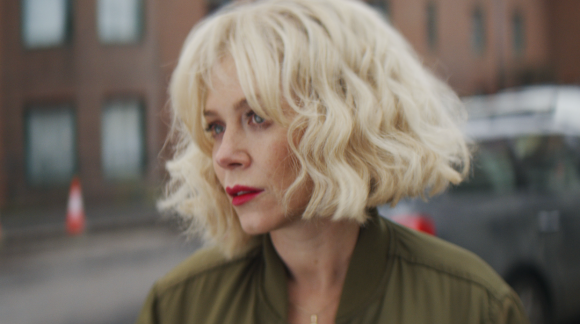 Marcella Season 3 - Coming September 2020
Following on from the dramatic conclusion of the previous series, the new eight-parter sees Marcella in Belfast as an undercover detective. She has taken on a new identity, Keira, and has infiltrated the infamous Maguire crime family. But as she investigates their activities, questions come to the fore about how much she's embraced the Keira personality and left Marcella behind. As she inhabits the character of Keira, Marcella's quest for the truth puts her in danger and others in harm's way. Her undercover role makes her take risks, but will her old life eventually catch up with her?
Line of Duty
Written by Jed Mercurio, LOD is one of the BBC's top rated dramas and has won an RTS award for Best Drama series. We have been providing radios and mobile communications since the 2nd series when production moved to NI. We have just finished work on series 5 and looking forward to series 6.
Krypton
The story of Superman's grandfather is made by Warner Horizon in Belfast Harbour studios. Filming of the 2nd season has taken place and is due to be aired in 2019. Filming takes place mainly in the studio and radio communications are imperative to the smooth running of such a large tv drama. We also provide mobile communications including double speed 4G wifi modems on the EE network.

Stendhal Festival is the largest summer music and arts (camping) festival in the history of Northern Ireland. We work in a rural location across a 72 acre site and communication is vital to the operational delivery of our event. Shoot have been great to work with over the past number of years which have seen significant growth and operational demands. Stendhal Festival is a solutions focussed organisation and we enjoy working with suppliers whom have the same outlook – we couldn't recommend Shoot enough. Roger that!!!

Ross Parkhill

Founder, Stendhal Festival of Art

I have worked with the team at Shoot Communications for over 13 years. From radios to top of the range iPhones and vast amounts of mobile data Shoot's proactive and responsive nature proved invaluable to the process as our requirements evolved. The sheer size and complexity of the production could have been an obstacle in itself, but the team at Shoot went above and beyond, creating bespoke solutions and plans for us based on our needs. I look forward to working with them again in the future.

Lisa Byrne

Unit Production Manager, Game of Thrones

Culture Night Belfast is really happy with the standard of service provided to us by Shoot Communications. We receive consistently excellent communication and high-quality equipment to aid us in running one of Belfast's largest annual cultural events

Claire Leonard

Programme Officer, Culture Night Belfast
Recent Partners